Arlington County is one of the nicest places to live in the Washington, DC Metropolitan area. It is the closest you can live to downtown Washington without actually living in Washington, DC. In fact, Arlington County lies within the original boundries of Washington, DC but was given back to Virginia in the 1800s.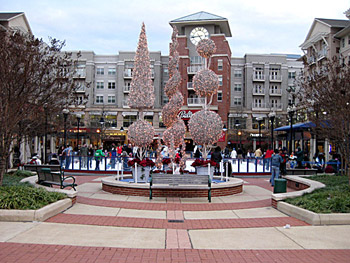 Many neighborhoods in Arlington are actually closer to downtown Washington then some neighborhoods in Washington. Even though it is just outside the city, Arlington has plenty of city life of it's own. There are hundreds of restaurants, bars and great shopping.
There are two shopping malls – The Fashion Center at Pentagon City and The Ballston Common Mall. Both of these malls are right on the Metro subway lines that run through Arlington. Many Arlington neighborhoods are within walking distance of the Metro making it easy to avoid traffic and congestion when commuting and eliminating expensive parking in the city.
Arlington County also has many of the top performing schools in the Washington Metro area. (See the link below from the Washington Post that has 3 Arlington high schools ranked in the top 11 schools in the Washington, DC Metro area.) There are also an abundance of public parks, water parks, playgrounds and even dog parks.
--> DC Area School Rankings / Washington Post
Please take a moment to read these great articles in the Arlington Sun Gazette about our properties.
--> Click here to download the pdf file.
Arlington was ranked the best place to live in America. See the link below:
--> Arlington is the best place to live / Washington Post
Here is a link to the Ballston Business Improvement District's web site that highlights all the things going on in Ballston.
--> www.BallstonBID.com